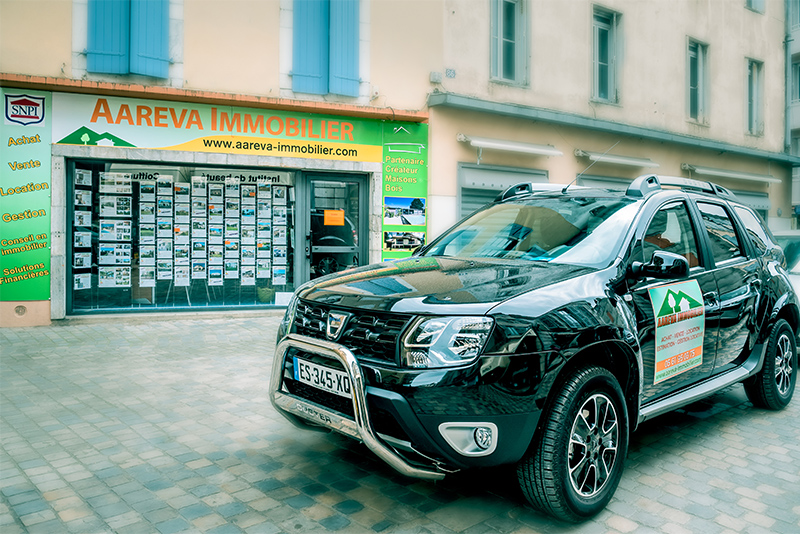 Our estate agency is located downtown, at the foot of the collegiate church, in this nice city that is Saint-Gaudens. With more than 10 years of experience in real estate, AAREVA is a key player in the Commingeois real estate market. Our estate agency is independent, on a human scale, which allows us to offer you a quality and personalized accompaniment on the Comminges and the Pyrenees of the South of the Haute Garonne.
AAREVA is a team led by experienced professionals, rigorous and competent, attached to the real ​​and deontological values of real estate. We are committed to serving you with a great professional conscience but also with certain conviviality. To share the success of your project, we will make every effort: technicality, expertise, dynamism, responsiveness, pugnacity. We know that competence breeds trust.
We consider that, until we haven't done everything for our customers, we have done nothing!
Let's meet up! You will appreciate our difference.